Bildergalerie: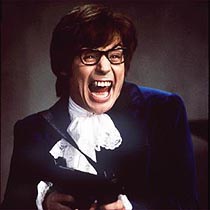 -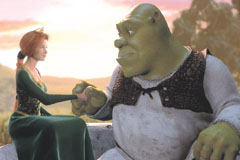 -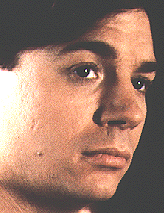 -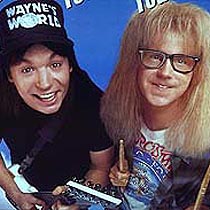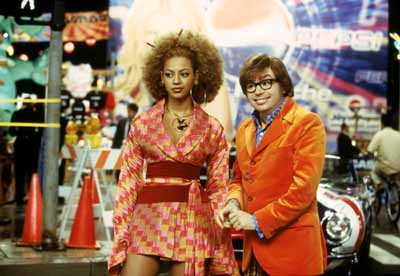 -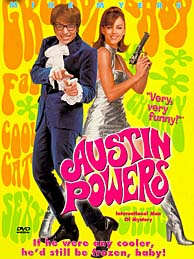 -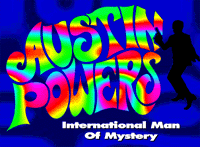 -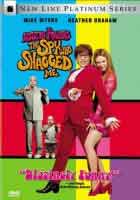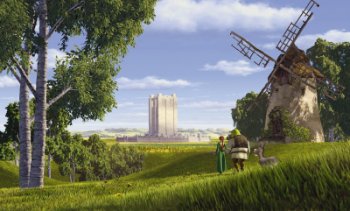 FILMBIOGRAPHIE:
Shrek 2,2004/The Cat In The Hat,2004/A View From The Top,2002/Austin Powers in Goldmember,2002/Shrek,2001/
Mystery, Alaska,1999/Austin Powers : The Spy Who Shagged Me,1999/Nobody Knows Anything,1998/The Thin Pink Line,1998/Pete's Meteor,1998/54,1998/Austin Powers : International Man of Mystery,1997/Wayne's World 2,1993/So I Married An Axe Murderer,1993/Wayne's World,1992/Elvis Stories,1989.




BIOGRAPHIE:
Mike Myers (not to be confused with the serial killer of Halloween fame) was born in Scarborough, Ontario, Canada in 1963. His sweet, loveable guy personality has endeared him to legions of fans.
Myers developed a knack for character comedy at a young age. His wit earned him raves in the comedy scene and also caught the attention of fellow canuck Lorne Michaels, producer of the hit sketch comedy show, Saturday Night Live. Myers had been a tremendous fan of the show since it's debut and had always dreamed of landing a spot. In 1987 his dream was answered and he quickly turned his comedic talents into success sketches.
He became a fan favorite as Wayne Campbell, half of a duo of rocker dudes in the Wayne's World sketches. The premise was simple, two guys, Wayne and Garth (played by Dana Carvey) hosted a cable channel show from their basement about the usual highschool stuff: babes and rock n' roll. Other characters, like Simon, the British lad who loved to sit in the bathtub and do drawings (pronounced dwawings), Dieter the host of Sprokets, and Coffee Talk hostess Linda Richman (I'm verklempt!) were also all hugely successful. All his characterizations spawned popular catch phrases used by teenagers and adults alike.
In 1992 Myers, along with Dana Carvey, parlayed their television success into a feature film based on Wayne's World. Teenagers flocked to theaters to see the two beloved characters on the big screen. Mike soon left the show to concentrate on a film career, like so many SNL members before him.
However, soon after leaving SNL, Myers went into a slump and was unable to duplicate the success of Wayne's World. Films like So I Married an Axe Murderer and Wayne's World 2 were met with lukewarm responses by audiences. Axe Murderer has since developed a small cult following, but regardless, they are thought of as failures.
Shortly after the release of Axe Murderer, Mike's beloved father passed away. His dad had suffered from alzheimers since Mike's early days on SNL and so he had never really been able to enjoy his son's success. The death hit Mike hard and he needed some time off to mourn, and so Myers disappeared off the Hollywood map for three years.
Then, out of nowhere, Myers was back and better than ever. He appeared in the 1997 smash hit Austin Powers: International Man of Mystery, a comedy which reintroduced him to his fans and made him plenty of new ones as well. Furthermore, the film spawned more catchphrases than any of his previous works combined! Myers had definitely made a great choice in Austin Powers.
Mike's next choice seemed a peculiar one to many critics. He took the role of Steve Rubell, in the drama, 54, about the famed 70s disco bar. The small supporting role did not call for any laughs or crazy antics and left many people wondering. However, when the film was released audiences and critics were incredibly impressed by Mike's unsuspected dramatic talent. In a year overshadowed by Jim Carrey's dramatic turn in The Truman Show, Mike did not get all the credit he deserved. However those who saw the film could not help but be impressed.
Now proven to be capable of handling a variety of roles, Myers seems to be readying himself for a long and successful career. Mike reprised his Austin Powers role for the sequel, The Spy Who Shagged Me. He seems to have hit upon what many celebrities try for all their lives - a successful movie franchise. And now there is Austin Powers in Goldmember...