Bildergallerie:

.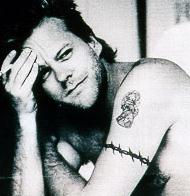 .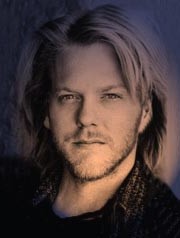 .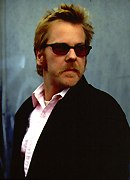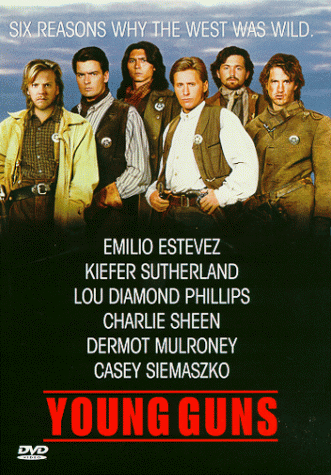 BIOGRAFIE:
Birth Name: Kiefer William Frederick Dempsey George Rufus Sutherland
Birthdate: December 21, 1966
Birthplace: London, England
Occupations: Actor, Director
Claim to Fame: 1987: Sexy lead vampire in The Lost Boys
Significant Other(s):
Wife: Camelia Sutherland, actress; married 1987; filed for divorce February 1990
Julia Roberts, actress; met while filming Flatliners (1990); were engaged; marriage scheduled for June 14, 1991; did not marry; no longer together
Amanda Rice, dancer; dated in 1991; no longer together
Wife: Kelly Winn; born 1963; married June 29, 1996; announced their separation August 1999
Family:
Father: Donald Sutherland, actor; married to Shirley Douglas from 1966-71; father of Roeg, Rousif and Angus
Mother: Shirley Douglas, actor; was involved with the Black Panthers during her marriage to Donald Sutherland; arrested for trying to buy hand grenades from the CIA with a personal check, but case thrown out of court
Sister: Rachel; Keifer's twin sister
Half-brothers: Roeg, Rousif and Angus Redford
Daughter: Sarah Jude; born 1988
Stepson: Julian; born 1990; mother, Kelly Winn
Stepson: Timothy; born 1993; mother, Kelly Winn
Factoids:
1986: Founded Still Water Productions, named after a river that ran through his Montana ranch
Education:
Catholic boarding school, Ottawa; left at age 15




Filmbiografie:
Picking up the Pieces (2000)/Beat (2000)/Woman Wanted (1999)/Dark City (1998)/Killing Time (1998)/A Soldier's Sweetheart (1998)/Truth or Consequences, N.M. (1997)/The Last Days of Frankie the Fly (1997)/ÚLtimas ConsequêNcias (1997)/A Time to Kill (1996)/Eye for An Eye (1996)/Freeway (1996)/Hourglass (1995)/The CowboyWay(1994)/Teresa's Tattoo (1994)/The Vanishing (1993)/Last Light (1993)/The Three Musketeers (1993)/Twin Peaks - Fire Walk with Me (1992)/A Few Good Men (1992)/Article 99 (1992)/Flashback (1990)/Trapped in Silence (1990)/Young Guns II (1990)/Chicago Joe and The Showgirl (1990)/Flatliners (1990)/Renegades (1989)/1969 (1988)/Bright Lights, Big City (1988)/Young Guns (1988)/The Killing Time (1987)/The Lost Boys (1987)/Promised Land (1987)/Crazy Moon (1986)/
Stand by Me (1986)/Amazing Stories - Book One (1986)/Brotherhood of Justice (1986)/The Bay Boy (1984)/Max Dugan Returns (1983)/Armitage III Poly-Matrix: An Animated Motion Picture.