Bildergalerie: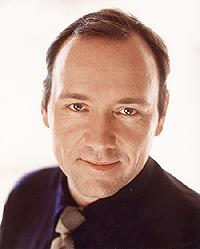 .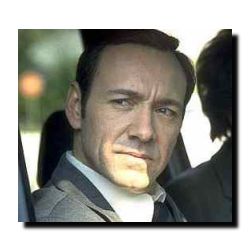 .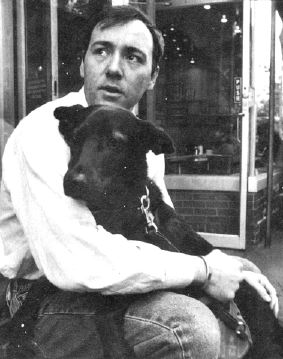 .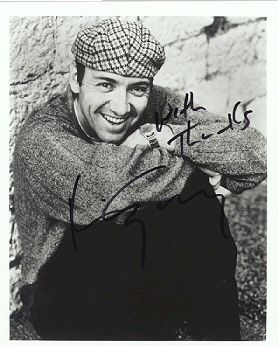 .


Filmografie:
The United States of Leland (2003) -> Albert T. Fitzgerald/ The Life of David Gale (2003) -> David Gale/ Chicago (2002) -> Billy Flynn/ Austin Powers in Goldmember (2002) -> cameo/ The Shipping News (2001) -> Quoyle/ K-Pax (2001) ->
Prot/ Shackleton's Antarctic Adventure (2001) -> Narrator/ Pay It Forward (2000) -> Eugene Simonet/ The Big Kahuna (2000) -> Larry/ American Beauty (1999) -> Lester Burnham/ Hurlyburly (1998) -> Mickey/ A Bug's Life (1998) -> of Hopper/ The Negotiator (1998) -> Chris Sabian/ Midnight in the Garden of Good and Evil (1997) -> Jim Williams/ L.A. Confidential (1997) -> Jack Vincennes/ Looking for Richard (1996) -> Buckingham/ A Time to Kill (1996) -> Rufus Buckley/ Seven (1995) -> John Doe/ The Usual Suspects (1995) -> Roger "Verbal" Kint/ Swimming With Sharks (1995) ->
Buddy Ackerman/ Outbreak (1995) -> Major "Casey" Schuler/ The Ref (1994) -> Lloyd/ Iron Will (1994) -> Harry Kingsley/ Consenting Adults (1992) -> Eddy Otis/ Glengarry Glen Ross (1992) -> John Williamson/ Henry & June (1990) -> Osborn/ A Show of Force (1990) -> Frank Curtin/ Dad (1989) -> Mario/ See No Evil, Hear No Evil (1989) -> Kirgo/
Working Girl (1988) -> Bob Speck/ Rocket Gibraltar (1988) -> Dwayne Hanson/ Heartburn (1986) -> Subway Thief/
Cannes Man -> Actor/ Ordinary Decent Criminal -> Michael Lynch/ Forever Hollywood -> Himself
Director :
Albino Alligator (1997)
Biografie:
A chameleonic actor equally at home on stage or in film and as a hero or a villain, Kevin Spacey first gained notice with several strong stage performances. Although born in New Jersey, he spent most of his life in Southern California, struggling through what has come to be seen as a "troubled" childhood. As a youngster, he reportedly set fire to his older sister's tree house and was asked to leave a couple of schools, including the very strict Northridge Military Academy. It was only when he settled on performing and found his niche at Chatsworth High School that Spacey (then Kevin Fowler) seemed to come into his own, particularly alongside classmates Val Kilmer (at whose insistence Spacey later attended Juilliard) and Mare Winningham (with him he shared the stage and the honor of being class valedictorian).
While still in school, the compact, average looking Spacey tried his hand at stand-up comedy, garnering some notice for his impressions, but an ill-fated audition for "The Gong Show" curtailed his pursuit of comedy. Instead, he enrolled at NYC's prestigious Juilliard School of Drama but conflicts with his teachers and a desire to get on with his career led to his dropping out after just two years. Spacey was doing office work at Joseph Papp's New York Shakespeare Festival (NYSF) when he landed the role of a soldier in the company's production of "Henry VI, Part I" in 1981. Other roles soon followed and Papp one day "fired" the office worker so he would be free to find employment as an actor. It wasn't long thereafter that Spacey made his Broadway debut opposite Liv Ullman in "Ghosts" (1982) which effectively launched his stage career. After appearing in regional theater, Spacey auditioned for the national touring company of "The Real Thing" but director Mike Nichols instead suggested he try for a role in "Hurlyburly", another Nichols-directed play. After understudying the role of Mickey (originated by Harvey Keitel), Spacey went on to serve as standby for two of the other male roles. Nichols later gave the actor his first screen breaks as a subway rider who mugs Meryl Streep's Rachel in "Heartburn" (1986) and as a Wall Street broker in "Working Girl" (1989).
In between those two parts, Spacey earned plaudits (although ironically was the only one of the four principals not nominated for a Tony Award) as Jamie Tyrone in Jonathan Miller's controversial staging of Eugene O'Neill's "Long Day's Journey Into Night" (1986; the production was taped for airing on Showtime in 1987). He also called on his background in stand-up to essay an aspiring comic in "Rocket Gibralter" (1988) and created the memorably creepy and mercurial villain Mel Profitt who with his equally kinky sister Susan (Joan Severance) dominated a 1987- 88 story arc on CBS' cult hit "Wiseguy".
Spacey was fast moving to the ranks of respected character actor. The O'Neill drama had inaugurated a collaboration with Jack Lemmon (whom Spacey had met as a teenager) which encompassed the NBC miniseries "The Murder of Mary Phagan" (1988) and the maudlin feature "Dad" (1988). As the 90s dawned, he offered dazzling starring turns as disgraced televangelist Jim Bakker in "Fall From Grace" (NBC, 1990) and as noted lawyer Clarence Darrow in a 1991 PBS docudrama, both of which preceded his Tony-winning featured performance as a gangster wannabe in Neil Simon's nostalgic play "Lost in Yonkers". With the added cachet of his stage accolades, the actor was determined to no longer be reduced to window dressing in films (as he felt had happened to his part in "Henry & June" 1990). Al Pacino had been impressed with Spacey in "Lost in Yonkers" and lobbied for him to be cast as one of the competing real estate wheelers and dealers in "Glengarry Glen Ross" (1992). Later that year, he visited a suburbia riddled with dark secrets for the first time in Alan Pakula's not entirely successful tale of wife swapping and murder, "Consenting Adults". In both these films, Spacey held his own amidst a pool of powerful actors (e.g., Pacino, Lemmon, Kevin Kline) and proved a strong screen presence. 1994's underrated black comedy "The Ref" paired him with the equally formidable Judy Davis as battling spouses whose home is burglarized while that year's "Swimming With Sharks" (on which he also served as a co-producer) allowed him to fully display his venal side as a Hollywood executive.
Hitting his stride as slightly nasty or villainous characters, Spacey offered a truly chilling turn as serial killer John Doe in David Fincher's atmospheric "Seven" and stole the proceedings as fast-talking con man 'Verbal' Kint in Bryan Singer's noirish "The Usual Suspects" (both 1995). Along with his work as an army major coping with a potential health threat in "Outbreak", these two performances proved his versatility and screen charisma. Spacey won that year's Best Supporting Actor award for "The Usual Suspects" but it was clearly a nod to his body of work. Switching side of the law, he undertook the role of a smugly crusading prosecutor in the Joel Schumacher-directed "A Time to Kill" (1996), adapted from John Grisham's novel.
Like many performers, Spacey had also longed to direct and he stepped behind the cameras for "Albino Alligator" (1997), a drama about three petty crooks mistaken for big-time bank robbers. What the film lacked in visual flourishes, it more than made up for in its cast. Spacey clearly had much to learn about camera placement and movement but he clearly knew how to deal with actors, eliciting fine work from Gary Sinise, Matt Dillon and Viggo Mortensen. But the film's claustrophobic setting and its mixed critical reception doomed it to modest box office returns. While Spacey the director suffered a setback, Spacey the actor offered one of his finest screen performances as the smarmy but sexy celebrity cop Jack Vincennes in "L.A. Confidential" (1997). Similarly his Jim Williams, the homosexual Savannah resident accused of murder, in "Midnight in the Garden of Good and Evil" (also 1997) allowed the actor to plumb the depths of what Dwight Garner at Salon.com (September 19, 1997) called his mastery of "radiating woozy insincerity". Both characters traded in facades, Vincennes as a mildly corrupt cop who comes to redemption and Williams as an upstanding citizen who succumbs to the dark side. In both cases, Spacey etched memorable roles, although only the former enjoyed relative box-office attention.
His successful turn as Jim Williams merely fueled speculation about his private life which peaked with an October 1997 Esquire cover story by Tom Junod that intimated that the actor was coy about his private life. The matter proved a double edged sword for Spacey: He earned sympathy from those who felt the journalist and the magazine had crossed a line but scorn from those who felt he should offer comments on his private life. (The actor later addressed those concerns in a 1999 Playboy interview.) The profile, however, had no effect on his career: Spacey turned hero to essay a cop who excels at excising hostages from their kidnappers in "The Negotiator" (1998). Paired with Samuel L. Jackson (who played a good cop suspected of wrongdoings), he proved a mesmerizing presence and matched Jackson's intensity; the pair meshed well and elevated a somewhat pedestrian mystery into an enjoyably watchable film. After a turn voicing the evil Hopper in the animated "A Bug's Life", Spacey committed his stage role of the amoral and cynically sarcastic casting agent to film in "Hurlyburly" (both 1998). As has been his ilk, he imbued what on the surface could be an unlikable person with a sly charm.
Unlike many stage-trained actors who make a success in Hollywood, Spacey returned to the theater amidst much fanfare. He undertook the difficult role of Theodore Hickman, 'Hickey' to his friends, in Eugene O'Neill's mammoth "The Iceman Cometh", originally staged at London's Almeida Theatre in the spring of 1998, Undertaking a role that had become associated with Jason Robards (Jr.), Spacey made it his own, offering an unique perspective on the hardware salesman by fashioning "Hickey anew as an evangelist offering up tidings far grimmer than they are glad. He show[ed] an erstwhile prophet of hope hollowed out by guilt and pain, embarked on a path to redemption that leads him straight to hell", according to Matt Wolf in Daily Variety (April 16, 1998). The production transferred to London's West End where he scooped up virtually every accolade, so it came as no surprise when the production was remounted on Broadway the following year. As the play ran some four hours plus, production costs were high and the producers charged $100 per ticket, but at the star's insistence, a block of seats was held daily to be sold to students at the deeply discounted price of $20. Spacey charmed the NYC critics and earned a Tony Award nomination but lost the medallion to Brian Dennehy (who ironically had starred in a Chicago production of "Iceman Cometh").
Also in 1999, Spacey returned to the big screen as Lester Burnham in "American Beauty", a character who ranks among his best and most fully realized screen creations. In delineating the mid-life crisis of a man who moves from a defeated schlub (henpecked by an overbearing wife, dismissed by his teenage daughter and rendered impotent at his dead-end job) to an empowered, take-charge guy, the actor undertook a risky role that firmly vaulted him from esteemed character actor to leading man. His take on the role was to show Lester's hardening, in both the physical (he pumps iron) and the abstract (he asserts himself as head of the household). Even enacting his fantasies about his daughter's cheerleader classmate, while verging on bad taste is redeemed by the actor's earnestness and skill. Spacey earned critical huzzahs and his second Oscar, this time as Best Actor. Returning to his more conventional persona as a slickster, he teamed with Danny DeVito to star as a smooth-talking salesman in "The Big Kahuna"--a dazzling performance in an otherwise little-seen film-- before starring in "Ordinary Decent Criminal" (both 2000), a fictionalized biography of Irish master thief Martin Cahill (played by Brendan Gleeson in 1998's "The General"). Playing juicy roles in small films didn't affect Spacey's reputation as one of the premiere actors working in Hollywood, but the actor lost some steam when he starred in the mawkish "Pay It Forward" (2000) playing a scarred schoolteacher who opens himself up to love when his young student devises a system of paying good deeds forward to three people. Spacey's affected manor and overdone makeup did little to aid this already oversentimentalized tale. In 2001, Spacey received mixed reviews when he teamed with Jeff Bridges in "K-PAX", playing a man who claims to be an alien from outer space. Later that year, he was cast--many would argue miscast-- as the milquetoast hero of the screen adaptation of the Pulitzer-winning "The Shipping News," which also suffered from tepid reviews and indifferent audience response.
In between projects, Spacey distinguished himself as a champion of both actors and acting, become actively involved with the activities of the Screen Actors Guild, launching the website Triggerstreet.com as a means for aspiring, unagented creative people to form an online community to get their ideas and projects in front of Hollywood decision- makers, and in 2003 he was named as the artistic director of London's historic Old Vic Theater, a stage he had fallen in love with during a childhood trip to England, and where he appeared in his triumphant 1998 production of Eugene O'Neill's "The Ice Man Cometh."
The actor was next seen as an academic with strong views on capital punishment who finds himself accused of murder in director Alan Parker's biographical film "The Life of David Gale" (2003).