BILDERGALERIE: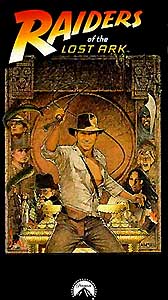 -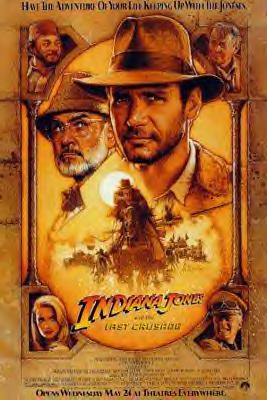 -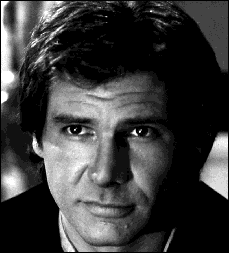 -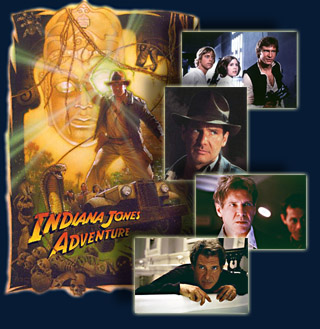 -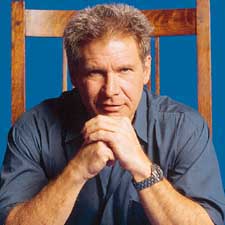 -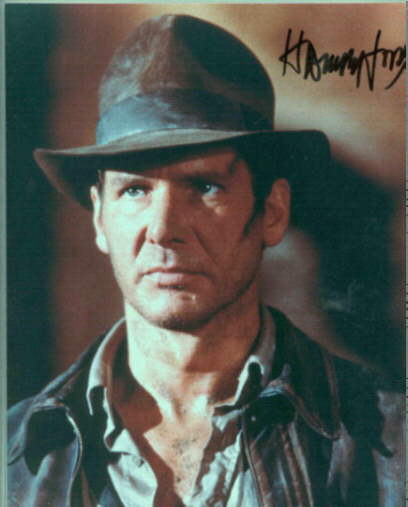 -




Filmographie:
2005/ Indiana Jones 4 - 2004/ Fred Cuny bio-pic - 2003/ A Walk among the Tombstones - 2003/ Hollywood Homicide (formally titled Two Cops) - 2002/ K-19: The Widowmaker - 2000/ What Lies Beneath - 1999/ Random Hearts - 1998/ Six Days Seven Nights - 1997/ Air Force One - 1997/ The Devil's Own - 1995/ Sabrina - 1994/ Clear and Present Danger - 1993/ The Fugitive - 1992/ Patriot Games - 1991/ Regarding Henry - 1990/ Presumed Innocent - 1989/ Indiana Jones and the Last Crusade - 1988/ Working Girl - 1988/ Frantic - 1986/ The Mosquito Coast - 1985/ Witness - 1984/ Indiana Jones and the Temple of Doom - 1983/ Return of the Jedi - 1982/ Blade Runner - 1981/ Raiders of the Lost Ark - 1980/ The Empire Strikes Back - 1979/ Hanover Street - 1979/ The Frisco Kid - 1979/ Apocalypse Now - 1978/ Force 10 from Navarone - 1977/ Heroes - 1977/ Star Wars - 1974/ The Conversation - 1973/ American Graffiti - 1970/ Getting Straight -1968/ Journey to Shiloh - 1967/ A Time for Killing
Un-credited Film Appearances
Tv Films & Documentaries
Tv Series Appearances
Biographie:
(auszug)
Harrison Ford was born on July 13, 1942 in Chicago. In the words of Ford himself, there was not one thing unusual about his upbringing. He was a typical product of the Midwest born into a typical middle class family.
Something of note about Ford's early life: He didn't enjoy going to the movies. He was perpetually unaffected by films and never was a serious fan, although he and his younger brother Terrence went often when he was younger. When Harrison reached his teen years, the only reason he saw movies at all was for dating purposes.
Ford was a typical high school misfit. A quiet, shy, boy, he was always a loner thoughout his youth. But of course, as with all people who don't fit in, he was bullied endlessly. In his own words, "I was kind of a runty kid. The boys would get together and throw me over the edge of the parking lot into the weeds every day at recess."
Although Ford remained fairly shy, he became more accessible as his teenage years progressed, going to parties and joining school activities. However, he remained a loner and was never popular with girls.
Ford graduated from high school in 1960 and went on to college, not of any driving ambition to do so, but because it was expected of him by his teachers. He attended a small liberal arts school, Ripon College, in Wisconsin. Being lazy and unmotivated academically, he did not do well, always near failure. After failing to complete a thesis on playwright Edward Alby, Ford was booted out of Ripon - three days before graduation.
One good thing did come out of Ford's college nightmare, however; he started taking drama courses. Being shy, this was an especially bold step for him to take. He was terrified by acting, having had the wits scared out of him in his first stage appearance. But he became addicted to acting, and it put an end to the thought of a dreary future as a working-class individual. During the summer of 1964, he join the Belfry Players for a season of summer stock.
On June 26, 1964, Harrison Ford made his professional acting debut. Neither he nor anyone else knew exactly how far this would go. Harrison was hardly looking for superstardom.
Ford headed to the West Coast with his college sweetheart and soon-to-be wife, Mary Marquardt, to seek work as an actor. It would be a difficult task. Harrison knew little about acting, besides the fact that you had to to go Hollywood to get the work. The height of his ambition was to be a TV actor.
While working many different day jobs, the primary one being being a pizza chef, Ford searched for work as an actor. He didn't get much of it, save for a seven year contract with Columbia Studios for $150 a week he got after being recognized at the Laguna Beach Playhouse by a Columbia agent, who seemed to be the only person who understood the talent of Harrison Ford.
The young actor's first actual movie was Dead Heat on a Merry-Go-Round. He had a grand total of three lines: Paging Mr. Jones, Mr. Jones, and Paging Mr. Jones again. It was hardly an impressive screen debut. After playing numerous bit parts in movies, such as his mercifully small part as a hippie in Luv, he was booted from his Columbia contract, because he, in the words of a Columbia executive, had no acting talent. Harrison was hardly sorry; the Columbia execs had wanted him to change his, saying Harrison was 'too pretentious.' He then, in 1967, signed a similar contract with Universal Studios, which had a different policy than Columbia - they would try to get their contracted actors into television roles. Although he got numerous (admittedly small) television roles in shows like The Partridge Family, Gunsmoke, Kung Fu, and The Virginian, acting just wasn't paying the rent for his family, which now included his newborn son Benjamin. In 1974, he turned his back on acting and became a full-time carpenter, learning the required carpentry skills out of books he got from the library, and then practicing them on his new house. He enjoyed his new profession.
Ford became, in effect, "carpenter to the stars". After his first job, building a recording studio for Brazilian composer Sergio Mendes, word spread. Most of his jobs were for people in showbiz. When the money started to come in, he began to accept acting jobs again, not so much to pay the rent, but because he wanted to.
Finally, Harrison's big break came. One of his clients, Fred Roos, was a casting director at Universal, who had just been appointed to an unknown director named George Lucas for a film called American Graffiti. Roos got Ford the part of Bob Falfa for $500 a week. The film was the surprise smash of 1973, and Ford found himself moving up in the acting world. Roos gave Ford another job idea: the part of the smuggler Han Solo.
Ford had no illusions about getting a part in Star Wars. But by some increadibly strange twist a fate, he ended up installing an entrance at Goldwyn studios, the exact same location where George Lucas was hold interviews for Star Wars.Ford hadn't been high on George Lucas's list of candidates to play Han Solo. But three or four days before the final casting decisions, Ford was asked to read the part of Han with the actresses up for the part of Princess Leia. When Lucas called Ford to ask him to read, Ford was working at the home of Sally Kellerman. When Ford recieved the call, he left Sally's house so fast he left all his tools and his overalls behind. Kellerman still has them on display today. To Harrison's disbelief, Lucas gave him the part.
Ford had an enjoyable time during the shooting of Star Wars. After the Tatooine desert scenes were shot in Tunisia, the crew moved to London. Although he remained true to his reserved personality, Ford did have a great time during the shooting. He carried out a wide array of practical jokes which made the English crew think he was insane. Ford was fairly unrepentant about this, however.
His future as an actor was sealed when Star Wars was released on May 25, 1977. It was a box office smash and a merchandiser's dream, doing better than Lucas or anyone else had ever dreamed it would. Ford now had financial security for his family (which included his second son Willard), a face that was known around the globe, and creative freedom.
Harrison's career took a bit of a blow after Star Wars. He took poor roles, although his motive, trying to avoid typecasting, was sound. He took a small part in Heroes as Ken Boyd, which flopped. He then took another small role in Apocalypse Now. One good thing did happen during this time period, however. Ford met screenwriter Melissa Mathison, who, after his breakup with Mary Marquardt, became his wife. Ford and Mathison married in 1983.
The Empire Strikes Back rejuvanated Ford's career. Han Solo had a much more important part in this film, and Ford was pleased with his performance after the shooting. Empire was just as successful as its predecessor, despite the chaotic production.
It was that summer of 1977 that George Lucas and Steven Spielberg first developed the character of Indiana Jones, the adventurous, slightly immortal archaeologist.
The first choice to play Indiana Jones was, surprisingly, Tom Selleck. But when CBS refused to release Selleck from his TV (Magnum)contract, the role eventually fell to Ford, after numerous other actors passed on the part.
Harrison, surprisingly, did most of the stunts for the movie, save anything that could be potentially fatal. He also became extremely adept with the famous Jones bull-whip.
Raiders of the Lost Ark, besides being the most fun Ford had ever had doing a film, won him the most notice of his career so far. He was at last, a recognized, stand-alone star. Ford hardly relished the attention, however. Hero worship made him uncomfortable. As a result, for his career from them up until 1996, he tried several times to take roles where his character was not the all-American hero they had been in the past. These movies rarely did well.
Blade Runner was the first of such films. Ford calls it the only film he was ever totally unhappy with. It proved to be a nightmarish experience for many involved in it's creation. Loosely based on Philip K. Dicks book 'Do Androids Dream of Electric Sheep' the film was generally rejected because of the bleak future it presented. Ford played Rick Deckard, the dark, brooding hero who hunts down and destroys androids in Los Angeles, 2019. The tension between Ford and director Ridley Scott only made the conditions on the set become more nightmarish. Scott demanded numerous takes of every scene, and it finally wore Harrison out. Ford says, "This film was not one of my favorites. I played a detective who did no detecting." The film, despite being a flop, is a cult classic which still endures today.
After Blade Runner, Ford returned to the familiar character of Han Solo in Return of the Jedi. Actually, Ford did not want to do Return at first. He wanted Han Solo to die, thinking it would be valiant for the character. Han Solo had a decidedly smaller role in the third installment than in the previous ones; the third movie focused mostly on Luke Skywalker and provided little character development for Han. The reason Han Solo was encased at carbonite at the end of Empire was because George Lucas was unsure if Ford would sign for the next movie, which he did, in the end, after much prodding from Lucas. The film, naturally, was a huge success.
After Return of the Jedi came the second installment of the Indiana Jones adventures, this time a prequel, called Indiana Jones and the Temple of Doom. Lucas's team took great pains to make Temple just as good, yet different, from its predecessor. The filming was also more difficult, considering that Ford ruptured a spinal disc. This injury came not from jumping from a plane or swinging from a bridge; it came from trying to master the art of elephant riding. Harrison was off the set for six weeks recuperating. Amazingly, the movie was still completed on schedule. The film was darker and spookier than its predecessor, yet easily matched its box office successes.
One interesting tidbit about this film: the PG-13 rating was created to most effectively warn people about its content. The film was too gory and violent for an PG rating, yet an R rating would would exclude the young people, who were such an important part of the audience, from seeing the filme. The MPAA Rating Board took the step of creating the PG-13 rating as a compromise.
On the verge of being typecast as a comic book hero, Ford began to hunt for a role in which his abilities as a serious actor would be magnified, and the outcome was Witness, a murder mystery/love story set in an Amish community. Ford and others were slightly worried about the outcome. Could Harrison really carry a whole movie with just his acting ability?
As it turned out, their worries were unfounded. The film was a success. It represented Ford's best acting, and his only Academy Award nomination, for best actor in 1985.
Ford reportedly enjoyed making the film greatly, and had a rapport with Peter Weir, the director of Witness. "My relationship with Peter worked more than it ever has with a director before," says Ford. Ford won acclaim for his acting, and the film was also a critical, as well as box office, success.
After success in Witness, Ford set out to find an anti-hero role. After discarding many proposed scipts sent to him, he took a role as Allie Fox in The Mosquito Coast. The plot centered around Fox, convinced that America is decaying, moving his family to the remote jungles of the Mosquito Coast, a strip of land in Central America which extends from Guatemala to Panama. The film was a major disaster. First of all, the shooting was demanding, often working 16 hours days in the sweltering jungles of Belize. Although the script was an actor's dream, the book it had been based on best-selling, and Ford's acting good, the film flopped. Critics pounded it and it was very unpopular with American audiences, partly because Allie Fox, Ford's role, was about as unheroic as you could get, a harsh, umsypathetic person. Despite its lack of success, it resents some of Ford's finer acting. (I wish I could offer an opinion on this, folks, but having never seen it, you'll just have to deal with someone else's opinion.)
Harrison and his second wife, Melissa Mathison, had been brought together because of their dislike of Hollywood. The social life, the city atmosphere, all of it. He dreamed of escaping to the country, and in 1985, he did it. After purchasing 800 acres of undeveloped land seven miles from the town of Jackson Hole, Wyoming, he moved into a two story farmhouse. His home is no different from the home of most rural Americans. He is very active in the Jackson Hole community, sponsering a childrens' ski trip and helping to raise funds for a local library.
Ford and Mathison had two children, Malcolm and Georgia, in 1987 and 1990, respectively. Ford always makes sure he can bring them along when he leaves home to make a film. He wants his children to know their 'real daddy', not the one they see in the movies, and in this he was successful. Ford says, "Whenever Georgia sees me on the screen, and someone asks her, "Who's that?, she says, 'That's my other daddy.'"