BILDERGALERIE: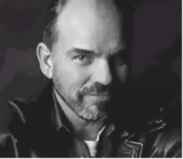 -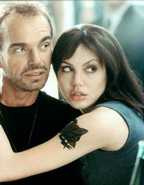 -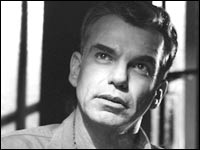 -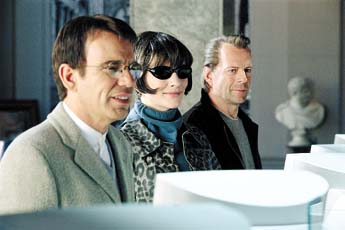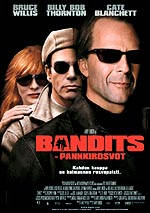 4 August 1955
Hot Springs, Arkansas
Billy Bob Thornton was raised in the tiny town of Malvern. As a child his interests were split between music, acting and sports. His father, a high school coach, pushed him toward athletics, while his mother encouraged more cultural pursuits. In the end, when Billy Bob first saw Elvis Presley movies, he knew that he wanted to be a movie star or a rock-and-roll singer.
Billy Bob spent several years as a rock singer and drummer in Arkansas, Texas and California before deciding to pursue a career in acting. In 1981 he moved to Los Angeles with childhood friend and writing partner, Tom Epperson, and started acting classes. He struggled for several years until he landed a role in the Fox series The Outsiders, which began his extraordinary career. In 1991 he had a small role in For the Boys, but in 1992 he received critical acclaim for his performance in One False Move, which he co-wrote with Epperson. Billy Bob then appeared in a string of films including Bound By Honor, On Deadly Ground and Dead Man.
His biggest success to date came with Sling Blade, which he wrote and directed. It was a story based on stage work and a short he had done in the past. The film, about a mentally- challenged murderer, won him an Oscar for Best Adapted Screenplay and a nomination as Best Actor.
He was recently married to actress Angelina Jolie. This was his fifth marriage. Jolie's second.
(Written by K. Kamarauskas © 2000)




FILMBIOGRAFIE:
Monsters Ball (2001)/ The Man Who Wasn´t There (2001)/Behind The Sun (2001)/ Bandits (2001)/ The Barber Project (2001)/ Daddy and Them (2001)/Wakin' Up In Reno (2000)/ Last Real Cowboys (2000)/ South of Heaven, West of Hell (2000)/ Franky Goes to Hollywood (1999)/Pushing Tin (1999)/Armageddon (1998)/Homegrown (1998)/Primary Colors (1998)/A Gun, a Car, a Blonde (1998)/A Simple Plan (1998)/ U Turn (1997)/An Alan Smithee Film... (1997)/The Apostle (1997)/Sling Blade (1996)/ Don't Look Back,TV (1996)/ The Winner (1996)/Out There,TV (1995)/ The Stars Fell on Henrietta (1995)/Dead Man (1995)/On Deadly Ground (1994)/Floundering (1994)/Tombstone (1993)/Indecent Proposal (1993)/Bound by Honor (1993)/The Killing Box (1993)/Living and Working in Space... (1993)/Some Folks Call It a Sling Blade (1993)/Hearts Afire,TV (1992)/Trouble Bound (1992)/For the Boys (1991)/One False Move (1991)/The Outsiders,TV (1990)/Chopper Chicks in Zombietown (1989)/Going Overboard (1989)/South of Reno (1988)/The Man Who Broke 1,000 Chains,TV (1987)/Hunter's Blood (1987).
Director: All The Pretty Horses,2001/Sling Blade,1996
Book: The Gift ,2000